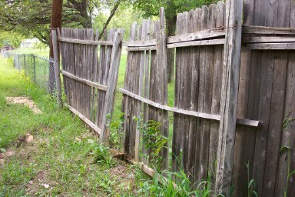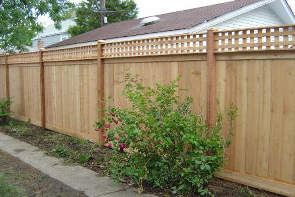 On the left is your beautiful wood fence without the regular care and maintenance it needs to stand tall and look good. You don't have to let your fence lapse into an eyesore, as evidenced by the photo on the right. This is your beautiful wood fence with the proper maintenance and care it requires. Routine maintenance will keep your sturdy wood fence in Falls Church, VA looking brand new and help extend its useful lifespan, securing your property and privacy and adding value rather than detracting from the overall appearance of your home.
As we all know, maintaining the things we own is part of money-wise sustainable living. But caring for your wood fence in Falls Church is one small way to save money and the environment while you enjoy all the benefits of your fence. The ultimate act of sustainable living is to not purchase a newly manufactured replacement for the things you now have. It is far better for the environment to get as much use out of something than it is to have a replacement produced. Maintaining your wood fence on your Falls Church property just makes good sense any way you look at it.
Compliments of the fence professionals at Hal Co Fence and Deck, here are some useful tips you can use to keep your wood fence at the top of it's game:
Keep debris and plants from gathering around your wood fence. They contribute to accelerated deterioration and can damage the wood and the post footings.
Clean your wood fence with a broom and rinse with water. Watch for insect nests.
Over time your wood fence will need more frequent repairs. Repair or replace boards and nails immediately.
Once a year do a complete fence inspection and promptly address any issues.
Monitor drainage and erosion to preempt any pools of standing water.
Make sure rectangular fence posts do not suffer rot from standing water on top of and around the wood. The post top surface should be angled or protected by a post cap.
Paint can peel and is merely superficial. Staining your fence with eco-friendly products will seep into to better protect and extend the life of your wood fence.
Following these maintenance tips faithfully can ensure your wood fence in Falls Church, VA, remains a healthy, beautiful part of your home landscape for many years to come.